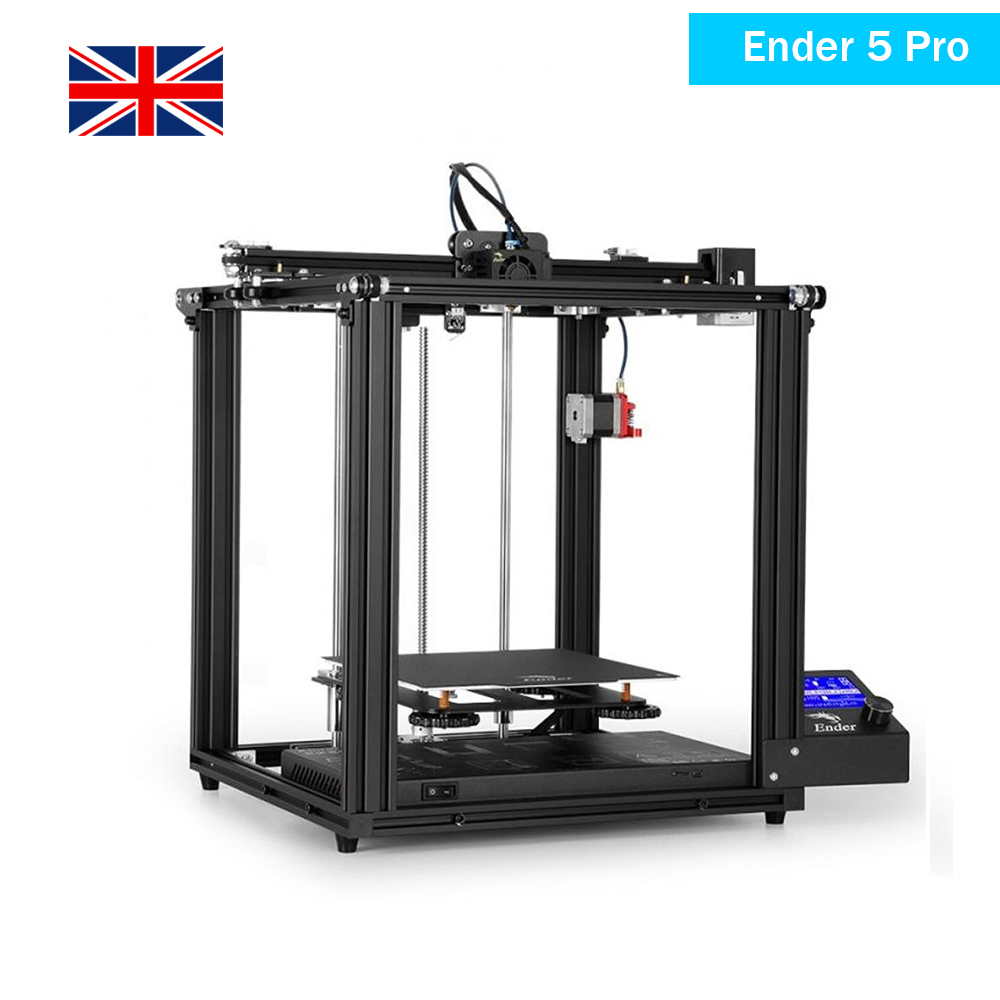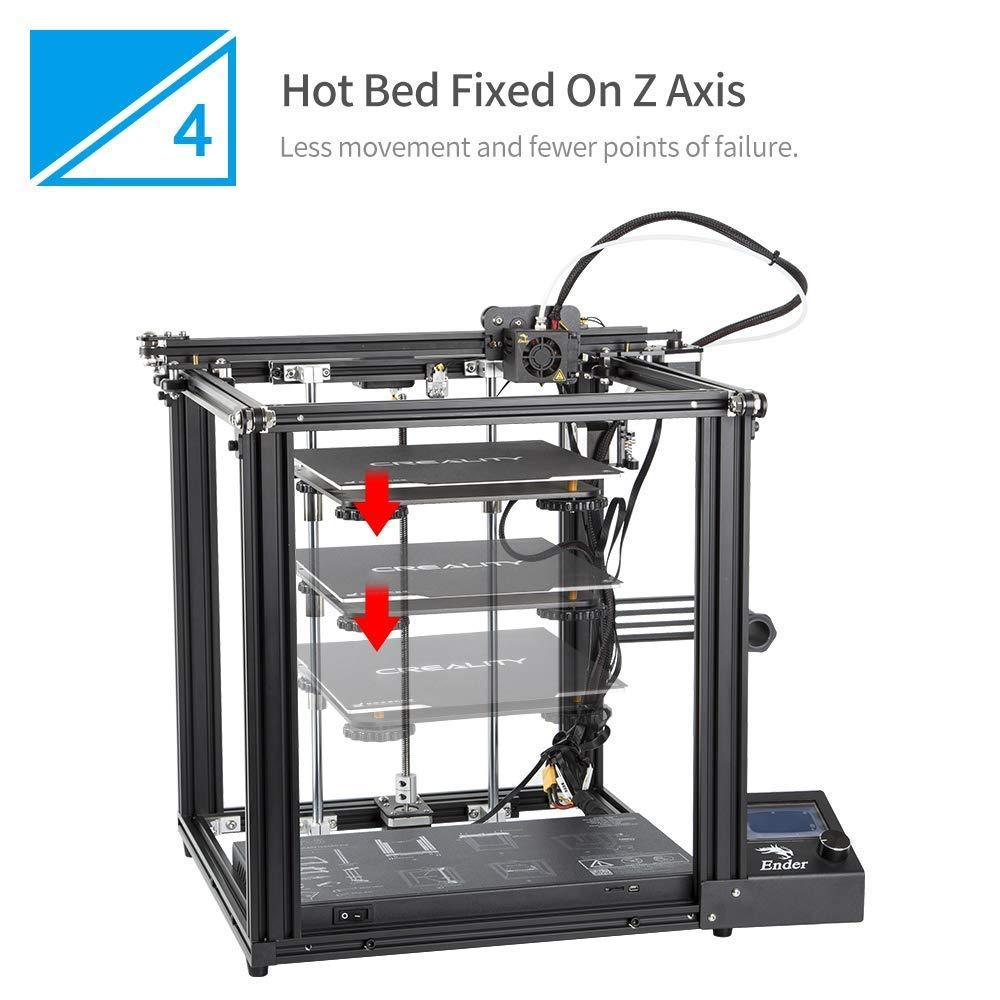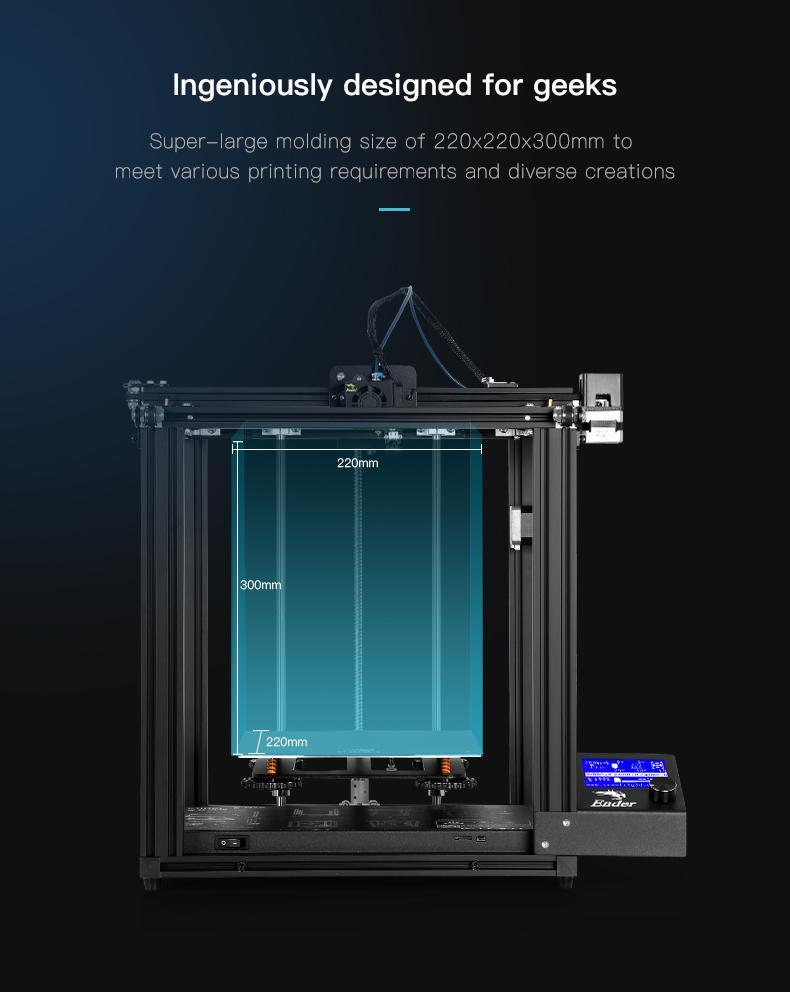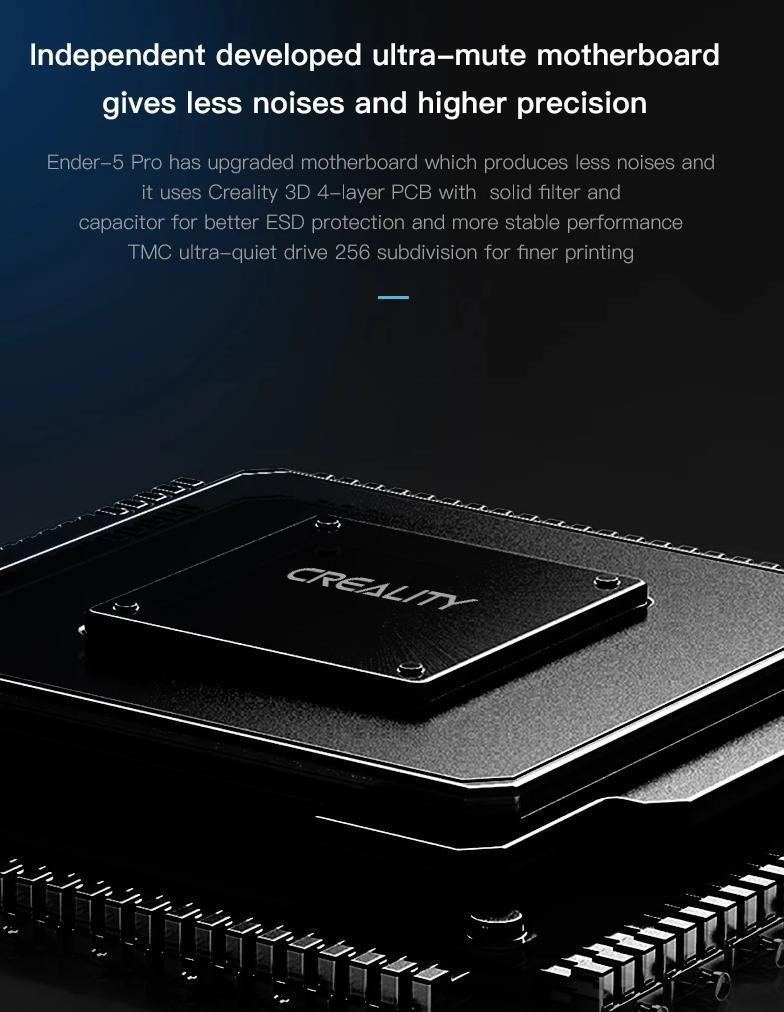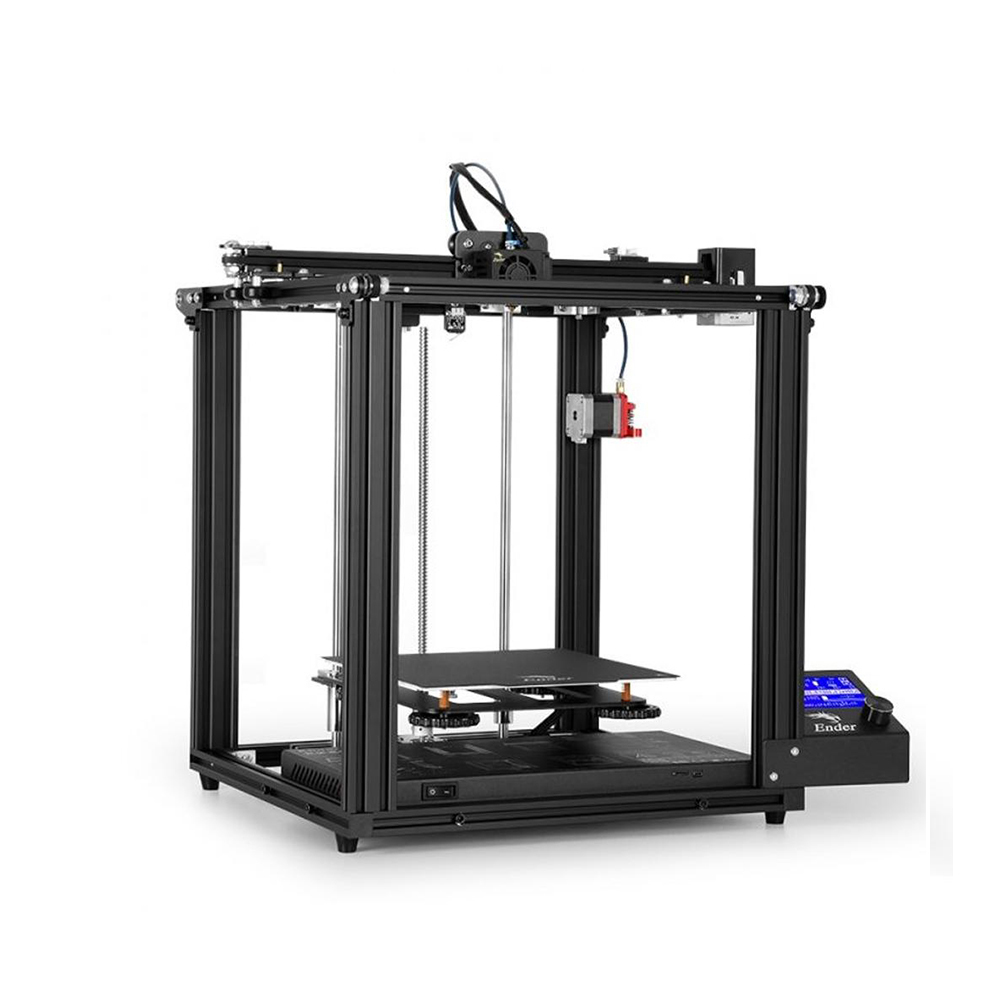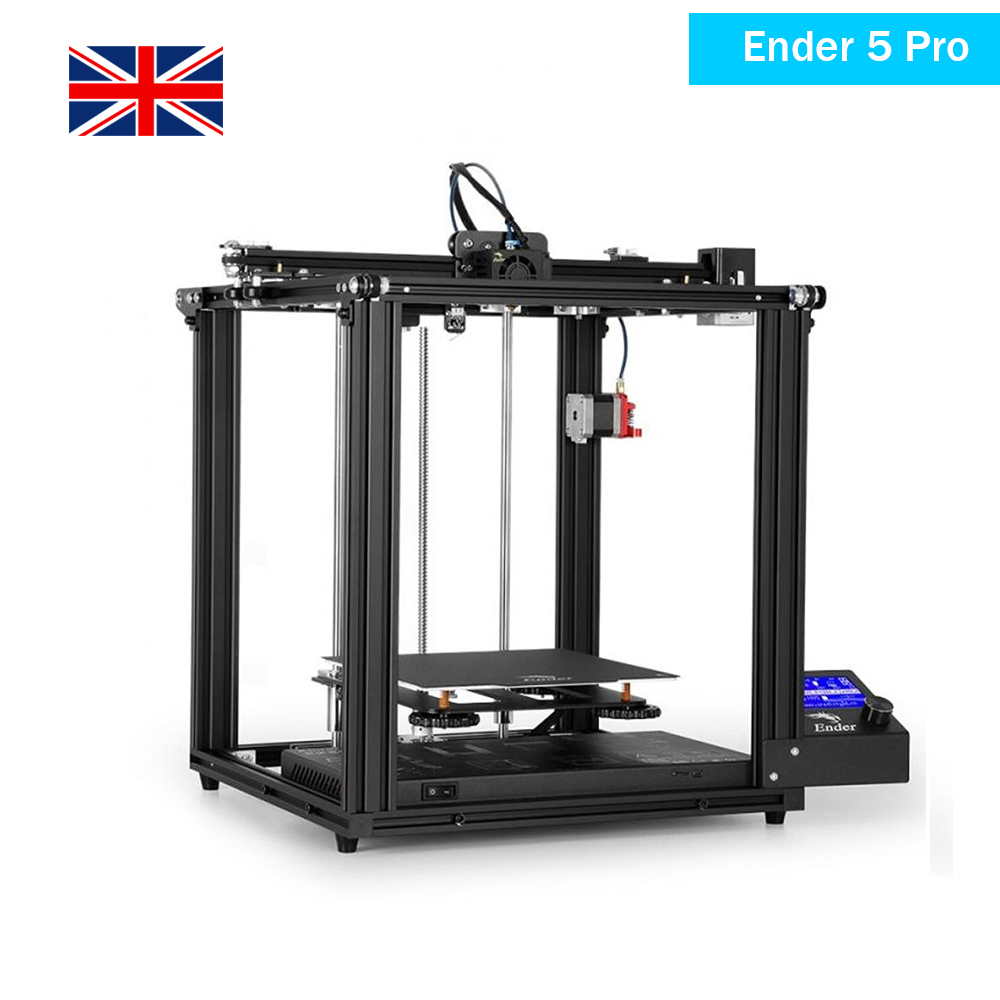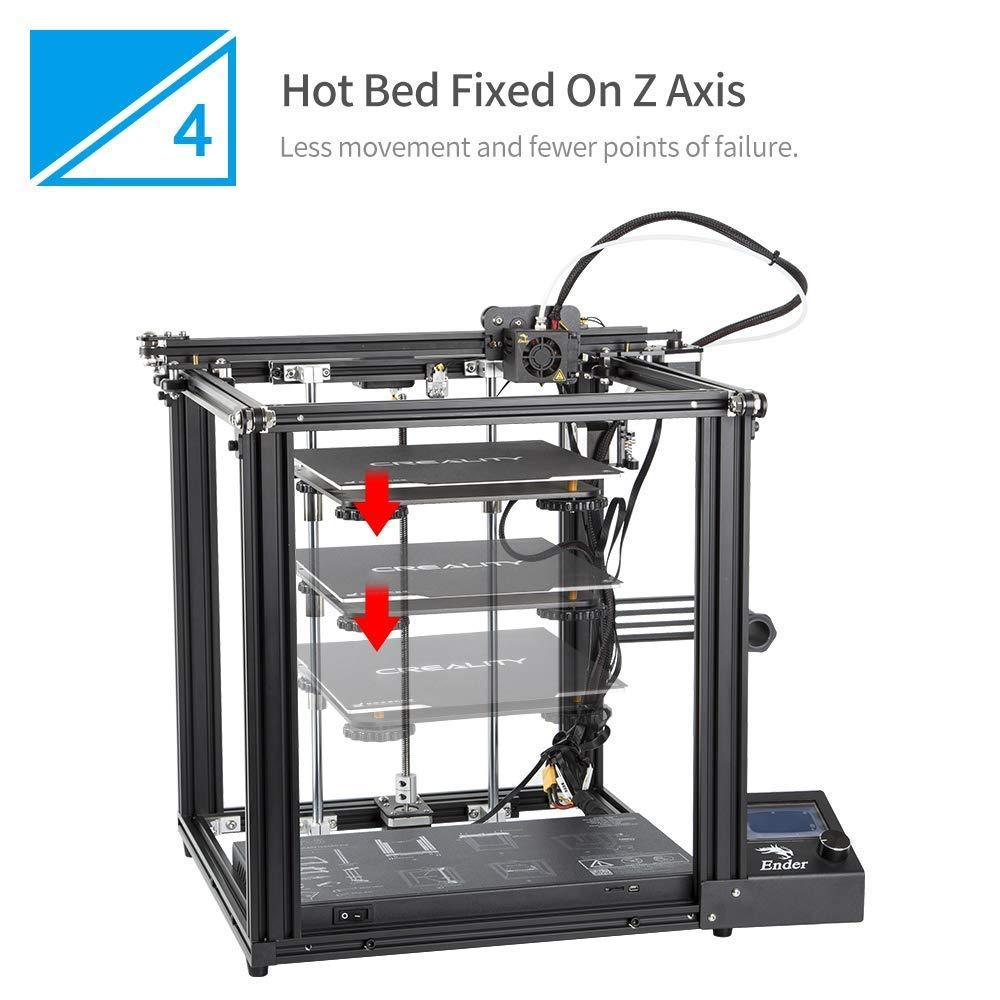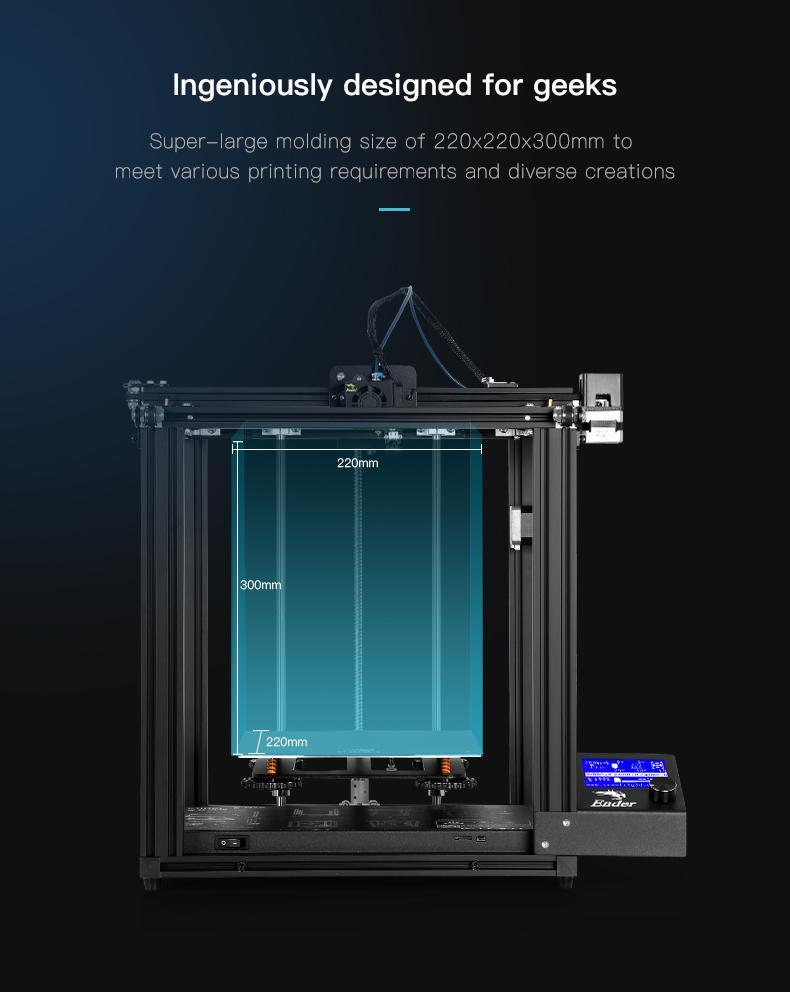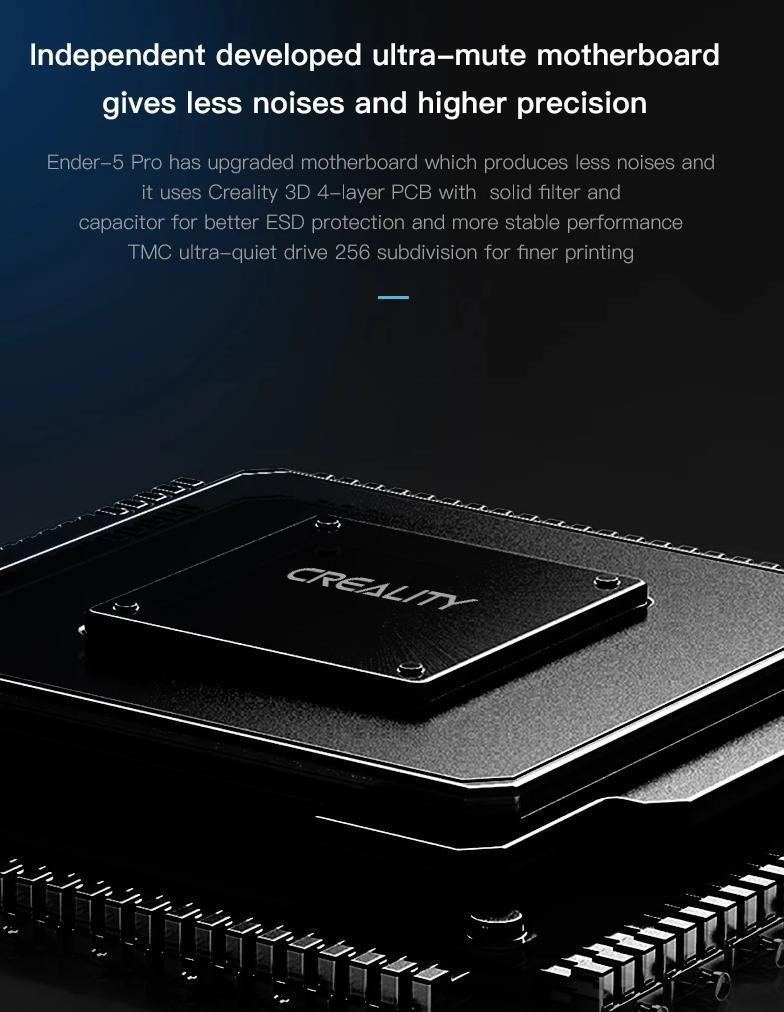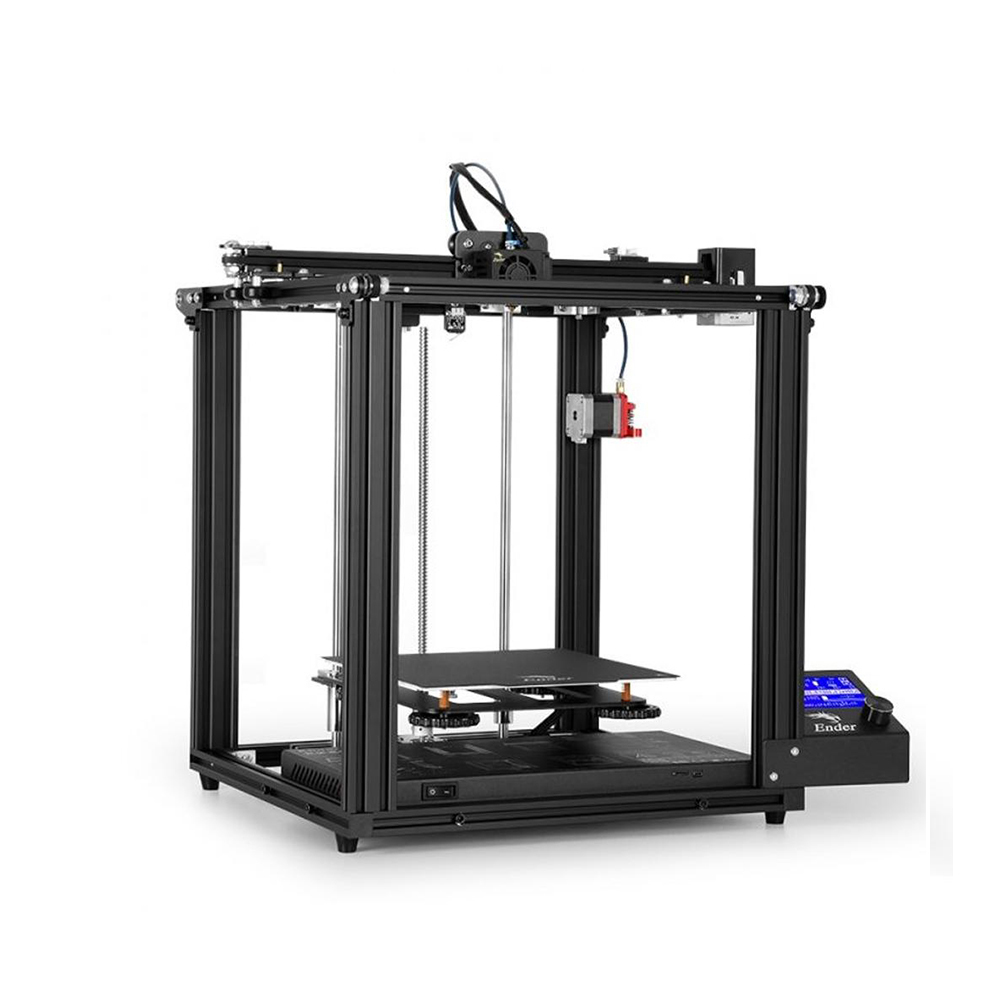 Ender 5 Pro 3D Printer Silent Board Pre-installed
Mid-season sale now on in store(Tax-Free).

£
268.00
GBP
£
289.00
GBP
Flash Sale
Ship From
United Kingdom

China(Shipping&Tax-Free)

Please select product attributes before purchasing~~
This item can't be shipped to this Country/Region
It is expected to arrive within3 daysand will cost£10to ship
About Creality Ender 5 Pro 3D Printer upgraded features
Studying the similarities on a surface level, the Creality Ender 5 Pro doesn't appear to be extraordinarily different from its predecessor, but the manufacturer has packed several welcome surprises in this new iteration. Here is a spell overview of the differences between the Ender 5 Pro and the original Ender 5 3D Printer.
Upgraded Mainboard
One attribute that is unique to the Ender 5 Pro 3D Printer is the new V4.2.2 silent Mainboard with TMC2208 drivers, allowing for quieter and more precise printing performance. This mainboard has both Marlin 1.1.8 and Bootloader installed and also has thermal runway protection enabled, providing additional protection in case the printer reaches erratically high temperatures.
Metal Extruder Frame
Another new addition to the Creality Ender 5 Pro 3D Printer is a highly durable metal extruder frame. This feature provides stronger pressure while pushing filament through the 3D Printer's nozzle, which the manufacturer claims will bolster the overall printing performance. This upgraded metal extruder kit comes equipped with an adjustable bolt so that users can tweak the pressure of the extruder gear to best fit whichever filament is selected.
New and Improved Filament Tubing
Last but not least, the Creality Ender 5 Pro 3D Printer also includes new and improved filament tubing. The Capricorn Bowden PTFE Tubing has a 1.9mm ± 0.05mm inner diameter, reducing any excess wiggle room and preventing the filament from buckling inside of the tube. The addition of this high-end tubing makes the Creality Ender 5 Pro 3D Printer better suited to print with flexible filaments and other exotic materials.
Ender 5 Pro Unboxing and Assembling
FAQ
1. Does the Ender 5 Pro come with software?
Software, firmware, and driver.
The printer comes with an SD card with a Windows version of the Cura slicer and an Ender 5 Cura profile ( If you run an old version of the software and don't want to update it, you can manually add the Cura profile included in the SD card to the program.)
2. Is Ender 3 V2 better than Ender 5?
Print Bed. Both the Ender 3 V2 and the Ender 5 have a heated bed, but the Ender 5's can go a bit hotter than the Ender 3 V2. This means that for filaments requiring a hotter bed, the Ender 5 would be the safer choice, although it is possible to upgrade the print bed of the Ender 3 V2.
3. Should I get ender 5 Pro or Plus?
If you are looking for more security, quieter printing performance and additional flexibility in your choice of filament, we recommend buying an Ender 5 Pro. Especially if you are a regular 3D printer and use flexible filaments, the Ender 5 Pro is a 3D printer for you. The printing process itself is very uncomplicated.
4. Which is better ender 3 or ender 5?
The Ender 5 has a bigger build volume, which allows for bigger models. It is a bit faster than Ender 3. It also has a better power supply. The Ender 5 also has a better print quality and a better filament pathway than the Ender 3.